Founding Director of the Canadian Cancer Trials Group, appointed to the Order of Canada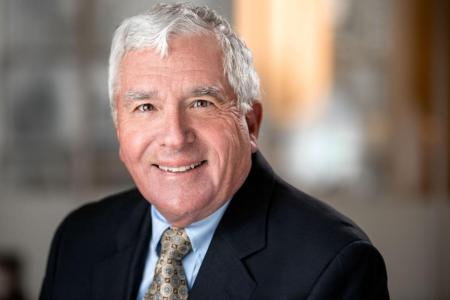 Dr. Joseph Pater has been recognized for a lifetime of work in cancer research with his appointment as an Officer of the Order of Canada. The honor acknowledges the impact of his dedication to clinical research which has improved the lives of Canadians with cancer. 
"I am honoured to be recognized for my leadership in developing a network of Canadian researchers who work together to find the best treatments to reduce cancer morbidity and mortality," says Dr. Pater. 
For over 40 years, he has advanced clinical trial research in Canada. "Dr. Pater is one of the most important individuals in Canadian cancer research, having built a network that has defined new standards of practice, improved patient outcomes, and is recognized globally as a centre for excellence," says Dr. Janet Dancey, Director of the Canadian Cancer Trials Group (CCTG).  
Sometimes called the "father" of cancer clinical trials research in Canada, Dr. Pater accepted appointments in the Departments of Medicine and Oncology at Queen's University when medical oncology was still in its infancy. In 1980, a formal collaborative research network, the NCIC Clinical Trials Group (now CCTG), was established by the Canadian Cancer Society with Dr. Pater as the inaugural Director. His leadership transformed CCTG from a small program to the largest collaborative cancer clinical trials network in Canada.  
He established the first program in Canada for the investigation of new cancer drugs, a program whose excellence has been recognized internationally and has led to important innovations in cancer treatment. 
The first investigational drug program director and Officer of the Order of Canada, Dr. Elizabeth Eisenhauer says, "Dr. Pater has been the driving force in creating a vibrant cancer clinical trials community in Canada and thousands of patients are living cancer-free today because of his work. Canada and the world owe him so much gratitude and I was very fortunate to have been mentored by him at the beginning of my career." 
Dr. Pater, a Professor Emeritus at Queen's, was the head of the Department of Community Health and Epidemiology, where he taught clinical trials courses and supervised graduate students and fellows. He was also the Vice-President of Clinical and Translational Research at Cancer Care Ontario and has been a member of many research advisory boards. 
Announcement courtesy of Canadian Cancer Trials Group